Israeli Ambassador to Ghana, Ami Mehl has commended an information security consulting firm, Comsec Limited for opening an ultra-modern Closed-Circuit TV (CCTV) showroom in Ghana saying, such a facility will provide high-level quality security services in Ghana.
Mr.  Mehl also said the relations between Ghana and Israel have improved very much in the last four years, since Israel re-opened its embassy in Accra, and that he is willing to support businesses in Ghana to succeed.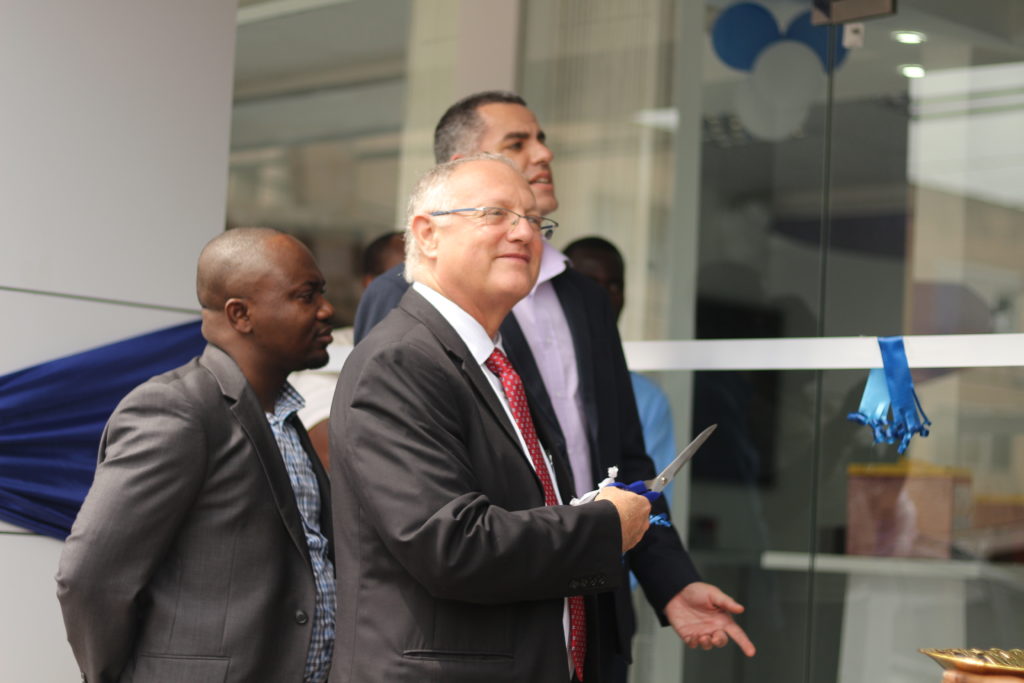 "I believe more Israeli companies will invest in Ghana," the Ambassador added.
Comsec Technology Solutions is a comprehensive technology solutions specialist from Israel that focuses on Integrated security solutions and Backup Power Systems in Ghana.
The new showroom's opening provides clients an opportunity to explore the full range of security devices, which are CCTV from Provision ISR; Access Control from Rosslare Israel; Intruder Alarm system from Risco group; Fire Detection from Asenware; and power backups including UPS, Inverters, Batteries, AVR and Solar systems from Gamatronic Israel and Everexceed.
The Managing Director of Comsec, Jonathan Tawiah, announced that from 23rd November the showroom is open for businesses and individuals to experience the best solutions in security and backup- power.
"What we do is rely on the needed technologies and make sure that we move away from waiting from six weeks to two months before parts or equipment ordered are brought in to be installed.
"So, that is why we have Comsec right here with the needed equipment on the ground and available any day when contractors and users of this security equipment need them. Its also important to note that we supply the best technology coming from Israel," he stressed.
Mr. Tawiah further emphasised: "Whether you are buying batteries or cameras from us, Comsec has the components available for you. We have the best engineers for after-sales services and installation as well. We are very keen to engage the contractors in security provision companies for CCTV and IT who also want to engage us directly".
He announced special packages including up to 35% discounts for re-sellers, free installation tutorials, 2 years warranty for some products, and flexible payment terms.